Ellen is a Swedish Fem-Tech company that strives to provide innovative and natural premium products for a pH-balanced intimate health, through all phases of life. Ellen's products are based on unique research and product development where the focus is on using products with modern science that can help women reach and maintain a balanced vaginal pH value.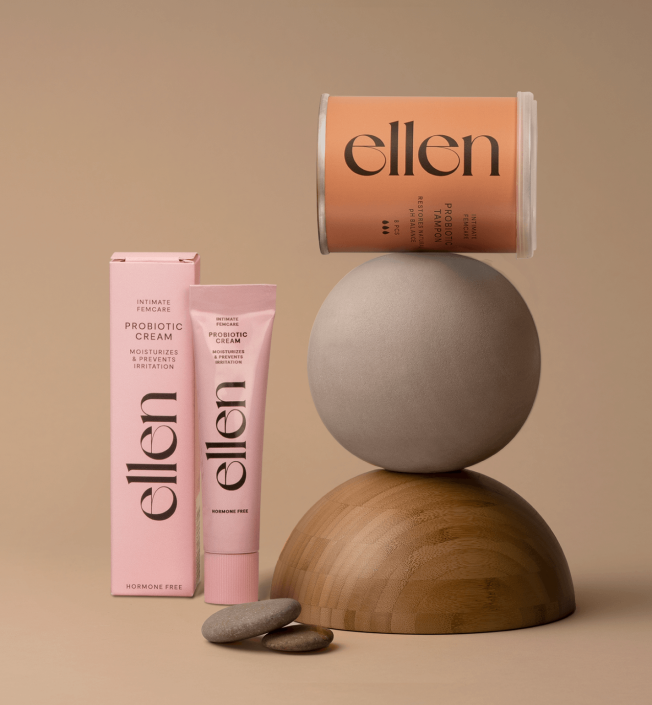 History
Ellen's story began in the 90's when a researcher named Endre Kvanta identified a number of probiotic lactic acid bacteria that are naturally found in a woman's healthy vagina and that contribute to a balanced pH value. Together with some entrepreneurs, the discovery developed into an idea of a probiotic menstrual protection product and in the early 2000s, the world's first probiotic tampon was launched. The name Ellen comes from the probiotic mixture in the tampon that goes by the name Lacto Naturel and is abbreviated LN®.
Today, a number of pH-balancing intimate care products have been launched alongside the tampon. Discover all our products.
ellen's intimate care school
One of Ellen's goals is to erase taboos around intimate health. Therefore, Ellen's intimate care school was launched in 2019, where the goal is for young girls or women to be able to find information about intimate health and learn the difference between common vaginal problems.
To our intimate care school