Ellen – your most intimate friend
Why is pH balance so important?
Because a pH-balanced vulva and vagina is the prerequisite for good intimate health!
The vulva and vagina has a natural defense that protects us against harmful bacteria and other unwanted microorganisms. This defense consists of a well-balanced ecosystem mainly consisting of good lactic acid bacteria that, by producing lactic acid, lower the pH value and thus make the environment inhospitable to harmful and unwanted bacteria. During certain phases of life, the lactic acid bacteria in the vagina and vulva can decrease in number and cause the pH balance to be disturbed, which in turn can lead to discomfort. Therefore, it is important to take care of your abdomen in a pH-balanced way.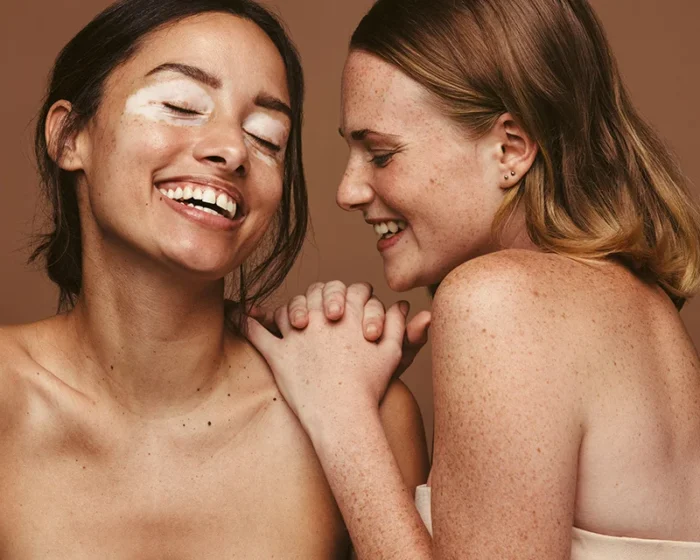 Sustainable on the body's natural conditions – through all phases of life
Ellen believes that everyone has the right to good intimate health, regardless of where you are in life. Thanks to our many years of knowledge in microbiology and women's health, we have been able to develop innovative and natural products that help maintain the natural pH balance in the vulva and vagina, throughout life. Our products are always based on the body's natural functions and contain no unnecessary ingredients or perfume. Everything to preserve the natural pH balance and help maintain good intimate health.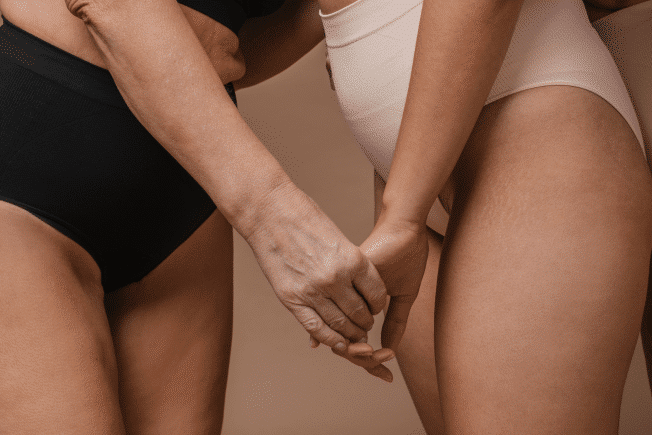 More than 20 years of experience and with roots in research
Ellen is the result of a collaboration between microbiologists, researchers and gynecologists with a joint effort to help women maintain good intimate health.
Ellen's story
Ellen's story stretches all the way back to the 90s when a researcher named Endre Kvanta identified a number of probiotic lactic acid bacteria that are naturally found in a woman's healthy vagina and that contribute to a balanced vaginal flora. Together with some entrepreneurs, the idea of ​​a probiotic menstrual cover was developed to help women who experience menstrual discomfort to maintain the pH balance. After years of research and development, the world's first probiotic tampon was launched in the early 2000s, which is still unique in the world today. Subsequently, a range of pH-balancing intimate care products have been launched alongside the tampon.
The name Ellen
One of the most common questions we get is why our name is Ellen – and we will explain that. The name Ellen came about because the probiotic blend found in our probiotic products goes by the name Lacto Naturel and is abbreviated LN – which is simply pronounced Ellen!
We want to talk openly about intimate health
In a survey conducted by Ellen in 2019, it was found that 78% of the women surveyed felt that there was not enough information about intimate health, and that the subject is still considered taboo. With our over 20 years of experience and knowledge of intimate health, we therefore started Ellen's Intimate Care school – a platform where we offer easily accessible information on everything from how to take care of your vagina to facts about the most common genital complaints. With Ellen's Intimate Care School, we want to encourage people with a vagina and vulva to get to know their intimate area and take control of their intimate health.
To our intimate care school